Europe group tours have several advantages that can significantly improve your entire travel experience. Therefore, you might wish to consider the advantages and disadvantages of joining a time and creating your schedule. Purchasing Europe tour packages is the best option to visit Europe.
The logistics of traveling alone are challenging, which is possibly the most significant difference between organizing your trip and going alone. However, it's straightforward when you take a group trip! Let's explore in greater detail the advantages of taking a group tour.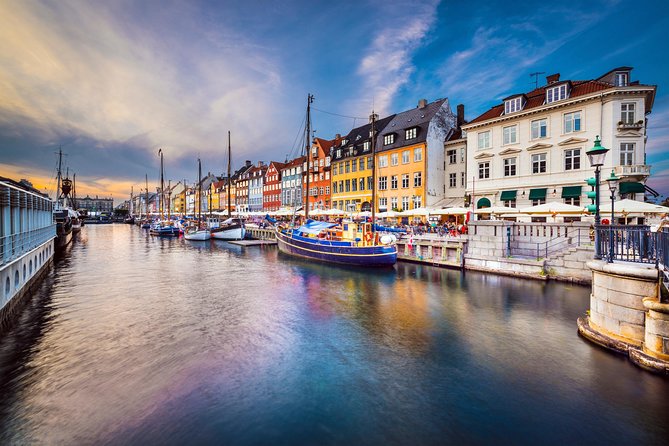 1. Estimated tour Itinerary
When traveling in Europe, group tours eliminate the need to spend time before your trip organizing your itinerary, transportation, and order of sightseeing. Select the tour provider whose itinerary brings you to the places you wish to go and gives you the experience you're looking for.
Tour operators provide a range of tried-and-true itineraries that will take you to the top attractions while handling all the details to ensure you don't miss anything. Some tours also cover these locations if you're interested in venturing off the beaten road and seeing the lesser-known sights.Alternatively, pick a tour that includes both famous landmarks and lesser-known attractions!
2. The specifics are discussed.
Group tours take care of all your vacation's technicalities and logistical parts and a pre-planned schedule. You may anticipate that tour guides, excursions, travel, lodging, and admission tickets will all be covered.
Even some of your meals will be planned for you.A group trip is a terrific way to have a genuinely peaceful vacation because these details are taken care of.
3. Guide included in tour
The tour director will lead your group. They will be in charge of all daily logistics for the group and serve as your primary point of contact. The tour director may occasionally double as the tour guide for each stop-off along the journey.
You may also receive separate guides at other times.In either case, the local guides are knowledgeable and will provide local insights, respond to inquiries, and share anecdotes to make your trip more enjoyable.
4. Assessing sightseeing time
A well-planned itinerary can help you make the most of your sightseeing and prevent time wasted on indecision.Escorted group excursions in Europe are organized to go smoothly and utilize your limited holiday time as effectively as possible.
It's important to remember that tour lengths vary. A three-day tour or a month-long tour are both options for you! In either case, you can be sure you'll have enough time to see all the major attractions.
5. VIP activities
The unique connections your tour operator will have with the numerous landmarks and sites will be advantageous to you. This entails being allowed to skip lines, receiving exclusive access to usually off-limits areas, and enjoying other VIP experiences that might not have been accessible without traveling in a group.
6. Budgeting
Group tours in Europe make it simpler to plan a budget for travel costs because most of the expensive extras, such as lodging, sightseeing, and some meals, are already included in the tour price.
Only souvenirs and meals that aren't part of your package will require you to carry cash.
7. Form new Friendship
Your group tour companions will frequently enhance the overall experience. People often become close friends during a trip since they have similar interests and life experiences. Travel companions can provide viewpoints and new insights into your locations because they have varied backgrounds.
Pro Tip: You don't need a selfie stick when you're on tour. Most tour guides are pleased to snap pictures of you in famous locations, and they'll be thrilled if you do the same for them.
8. Safest option
The convenience of traveling in large groups has merit. European nations and towns are generally very secure (often more so than our American cities and states). It's reassuring that your tour companions are close by and the tour director can be reached if something goes wrong, even in a strange environment.
9. Everyone can enjoy group tours in Europe
Escorted group tours are a terrific way to experience Europe, as you can see from the advantages listed above. Tour companies provide exceptional itineraries with choices for every kind of traveler.