Out of the Arabian desert came Dubai, a modern metropolis with a lot of ambition. There are enormous malls, some of the world's highest skyscrapers, and the largest artificial islands in this stunning region of the United Arab Emirates. Purchasing Dubai tour packages from India is the best option to visit Dubai.
The most fantastic time to visit Dubai, given its extreme heat in the summer, is between November and January when you can count on clear skies and picture-perfect beach weather. Here are ten reasons why you should visit Dubai if you haven't before if you haven't been there.
1. Dubai has the world's most impressive skyline.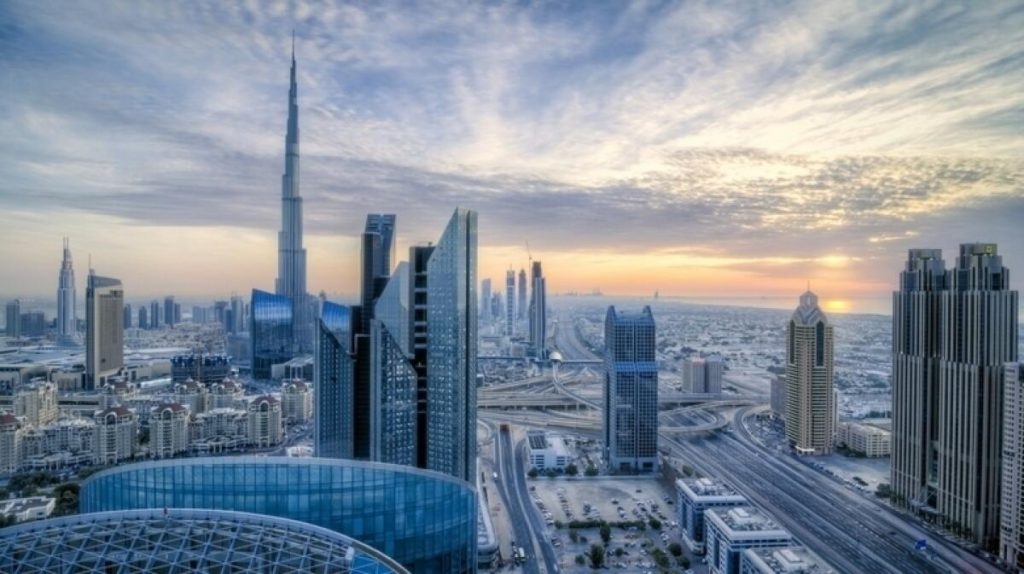 No matter where you are—downtown Dubai, close to the Burj Khalifa, the world's highest artificial structure, or the marina, home to four of the world's five tallest residential structures—you are never too far from a stunning view. Dubai's skyline is the tallest in the world based on the average height of its top ten tallest structures.
2. Ascend the tallest structure in the world.
Regarding heights, there are more buildings in Dubai than you can count, but just one is known worldwide. The Burj Khalifa skyscraper, the tallest of the supertall, is well known for its super constructions.
The world's tall free-standing tower, at 2,722 feet (828 meters), is almost twice as tall as New York's Empire State building. You know the view from the observation decks will be worth the entry charge because there are 163 levels to explore.
3. Go to the mega malls to find unlimited entertainment
One of the many unique retail malls you may visit is the Dubai Mall, the second-largest mall in the world by land mass. People travel from near Dubai to indulge in retail therapy and visit the attractions housed within the different shopping centers. Dubai has a one-month-long shopping extravaganza in January that includes concerts and contests where visitors can win prizes like cars and gold.
4. It is possible to ski in the desert.
Yes, you did read that right. Although we are in the heart of the Arabian Desert, we're not talking about sand skiing. In Dubai, anything is conceivable, including snow skiing. The first 400-meter-long indoor black run is found in Dubai's five-slope indoor ski resort, which is 85 meters high and 22,500 square meters in size.
5. Dubai's Foodie Scene Is Vibrant.
The city offers a staggering variety of food styles due to its highly multicultural and cosmopolitan populace. Hundreds of Arab, Persian, Indian, Pakistani, Filipino, French, Japanese, Chinese, British, and American restaurants, both low-key and high-end, have something for everyone and every craving.
Considering the numerous food festivals that take place all year long and the constant influx of pop-up restaurants, it makes sense why ex-pats complain about newcomers gaining weight or the "Dubai stone."
6. Enjoy 1,000 kilometers of beaches in Dubai.
Dubai's most attractive feature may be its fantastic beaches, which are on the ocean and have lovely weather all year. In Dubai, where there are more than 300 days of sunshine a year and more than 1,000 miles of coastline to explore, tanning is never far away.
7. Dubai is the middle east's capital of modern art and design
Dubai has a distinctive and varied art culture, from the gritty Alserkal Avenue art district that has recently emerged in the industrial Al Quoz region to the expensive art galleries dispersed across the Financial Centre.
There is always something going on for the aesthetically inclined, whether you wander through the Dubai Design District or visit Dubai for one of its many art and design festivals (such as Art Dubai and Design Week).
8. Dubai is a magical, multicultural melting pot of cultures
One of the world's most multicultural cities is Dubai in the United Arab Emirates. Nearly 200 nationalities call the city home, and a whopping 90% of its residents are foreigners. Most of the ex-pats in Dubai are first-generation immigrants, bringing various cultural traditions, cuisine, and experiences. This contrasts with locations with a long history of habitation, like New York or London. The city displays an unprecedented degree of diversity.
You Can Read Also:
5 Transportation tips for travelling senior citizens
5 Culture tips for travelling senior citizens