Dubai's tourism sector is positioned for significant growth in 2018 with a substantial number of new hotels scheduled to open, a slew of private sector-led investments in leisure and business facilities, and the government's ambitious transport infrastructure development plan well underway. Nowadays Indians can get Dubai tourist visa for Indian.
Even though the emirate has long been a prominent tourist destination in the Middle East and a significant international air travel hub, Dubai is poised to surpass other top travel destinations globally under the government's current sector design. The recent increase in tourists visiting the emirate has contributed to its growing reputation.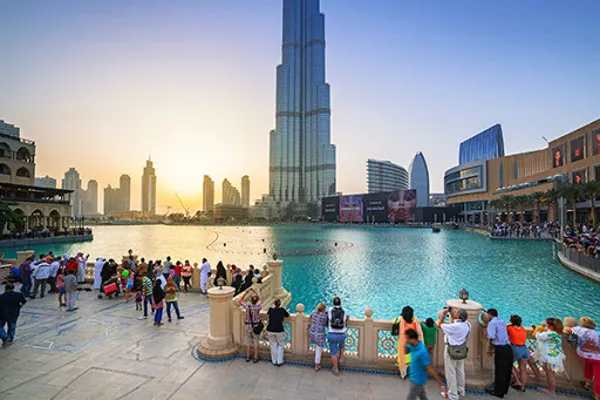 Current difficulties
Dubai's tourism industry confronts many obstacles in the near future, despite broad optimism about the city's long-term economic potential. Since 2014, the decrease in crude oil prices has significantly impacted Dubai's tourism sector, as well as various other industries in the UAE and the greater Gulf area. Although the emirate does not produce oil, it is a significant exporter of services to the Middle East's energy sector.
Reduced public and private sector expenditure, stagnant wage growth, and inflation—the latter of which can be connected to the economic boom between 2012 and 2014—were all signs of financial strain throughout 2015 and 2016. Construction, manufacturing, and real estate were the industries hardest hit, with mid-2016 property prices declining.
Finally, as many local exporters conduct their business primarily in US dollars, the dollar's strength has increased pressure on them. Hotel rates decreased due to this circumstance, even while occupancy remained largely stable, which impacted the tourism business.
Historic fork in the road
The Gulf region's top tourist destination has been Dubai for many years. For at least 2000 years, the UAE and coastal Oman area have been significant trading hubs. Since ancient times, ships from the Indian subcontinent, East Asia, and Europe have frequently visited the area.
The emirate benefited in the 18th and 19th centuries from the growth of the pearling business, which for over a century supported a sizable fleet of pearling vessels stationed out of Dubai Creek.
Sector Snapshot
The number of foreign visitors increased from 13.2 million in 2014 to 14.2 million in 2015 and 14.9 million in 2016, according to the DTCM. 11.6 million individuals had visited as of the third quarter of 2017. If current arrival rates continue, the emirate is anticipated to receive about 16.4 million international tourists in 2017, putting the tourism sector well on its way to achieving its 2020 goal of 20 million annual visitors.
Control & Regulation
Some numerous organizations and sub-departments make up the DTCM. The branding, promotion, and marketing of Dubai on a global scale are handled by the Dubai Corporation for Tourism and Commerce Marketing.
The Dubai Festivals and Retail Establishment manages the expanding calendar of events in the emirate and collaborates with merchants to strengthen Dubai's standing as a major shopping destination.
Creation Framework
The tourism industry's medium-term development strategy, Tourism Vision 2020, is the umbrella organization for these and other recent modifications made by the DTCM. The principal goal of the plan, which Sheikh Mohammed bin Rashid Al Maktoum launched in May 2013, is to bring 20 million tourists per year to the emirate by the year 2020. The number of visits from 2012 would more than double as a result.
Sports Addicts
The DTCM has prioritized enhancing Dubai's standing as a regional hub for international sporting events. Since Tourism Vision 2020, this initiative has been actively pursued. It may be traced back to the Dubai Sports Council (DSC) founding in November 2005.
The DSC has a broad mandate to advance sports in the emirate, guarantee that the sports environment meets international standards, and help Dubai's youth achieve success in sports at the national, regional, and international levels.
Conclusion
Economic difficulties have badly impacted the GCC's tourism industry in recent years. Still, financial services company Standard Chartered predicted improved growth numbers for Dubai shortly, driven by rising spending for Expo 2020, lifting government budget restrictions, and more stable oil prices. Tourism, in particular, is predicted to experience comparatively substantial growth in 2017, as evidenced by non-oil GDP growth of 3.2% for the year, as opposed to 1.5% overall economic growth.
You Can Read Also: