Group Tour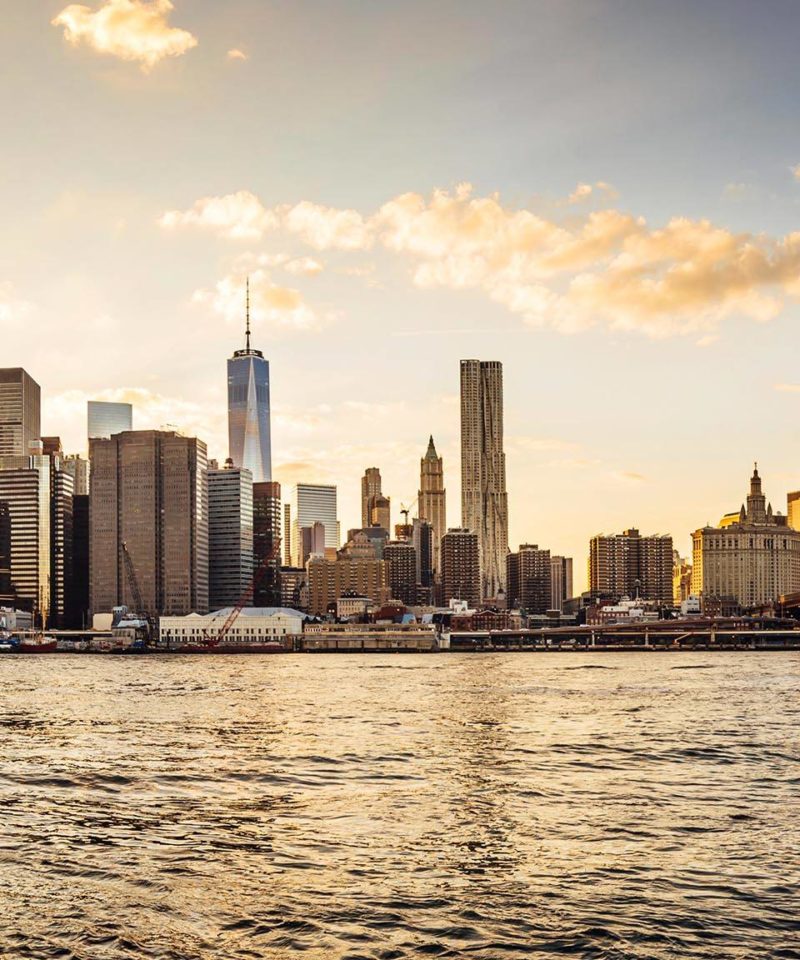 11 Nights / 12 Days
San Francisco, Los Angeles, Las Vegas, Washington DC, Buffalo, New York
Discover the USA: Your Gateway to Adventure
Welcome to the complete manual to exploring the USA, a land of distinct landscapes, a rich way of life, and infinite adventures. Whether you're a nature enthusiast, a history buff, a food lover, or a thrill seeker, the USA offers something for every vacationer.
USA Location and Population
The United States of America, a high-quality nation in North America, shares its borders with Canada to the north, Mexico to the south, the Atlantic Ocean to the east, and the Pacific Ocean to the west, masking an expansive geographical area of about 4,114,000 square kilometres. The USA is home to a diverse populace of over 334 million people, reflecting a wealthy tapestry of cultures and traditions.
USA History
The history of America has its roots in the seventeenth-century European settlers, leading to the American Revolution and the Declaration of Independence in 1776. Following the Revolutionary War, the Treaty of Paris in 1783 officially identified the United States as an independent kingdom. The Founding Fathers, along with George Washington, played a pivotal role in shaping the country, with George Washington frequently called the "Father of His Country."
Destinations
The West Coast
Embark on your adventure along the charming West Coast, starting with California, a dream destination offering iconic towns like Los Angeles and San Francisco. Explore the golden beaches of Malibu, stroll alongside the Hollywood Walk of Fame, and indulge in the famed wines of Napa Valley.
Pacific Northwest Wonders
Head north to the Pacific Northwest and revel in the natural splendour of Oregon and Washington. Hike through the ancient forests of Olympic National Park or immerse yourself in the colourful culture of Portland and Seattle.
Sunny Southwest
Explore the striking landscapes of Arizona inside the Southwest, with the Grand Canyon as its crown jewel. Marvel at the crimson rock formations of Sedona, witness the splendour of Antelope Canyon and embark on a road trip along Route sixty-six.
The East Coast
The East Coast boasts one of the world's most iconic cities, New York City. Visit the Statue of Liberty, experience a Broadway show, and discover Central Park. Don't miss a day trip to the historic sites of Philadelphia.
Historic New England
Travel up the coast to New England, in which charming cities and rich history await. Experience the vibrant fall foliage in Vermont, enjoy seafood in Maine, and delve into the Nation's birth history in Boston.
Southern Hospitality
In the South, you'll revel in true Southern hospitality. Let the jazz songs and Creole delicacies of New Orleans enchant you, visit historic plantations in Charleston and Savannah, and immerse yourself inside the lively subculture of Nashville.
Best Time to Visit
The ideal time to go to the USA depends upon your possibilities. Generally, spring (April to June) and fall (September to November) provide first-rate weather for exploring outdoor points of interest. Summer (June to August) is ideal for beach locations, even as wintry weather (December to February) caters to snow sports activities enthusiasts. Avoiding severe temperatures is useful to make certain a snug and exciting experience.
Activities
Adventure: Explore the USA's numerous hiking opportunities, from the Appalachian Trail in the East to the Pacific Crest Trail in the West.
Water Adventures: Discover the USA's waterways with kayaking, white-water rafting, and stand-up paddleboarding. A must for rafting lovers is the Colorado River through the Grand Canyon.
Skiing and Snowboarding: If you are a winter sports fan, the United States gives world-class ski accommodations in Colorado, Utah, and the Sierras in California, where you can experience downhill skiing or snowboarding in stunning alpine settings.
Culture and Arts
Museums Galore: Immerse yourself inside the extraordinary history and artistry of the US by travelling to renowned museums like the Smithsonian in Washington, D.C., the Metropolitan Museum of Art in New York, and the Getty Center in Los Angeles.
Theatre and Music: Catch a Broadway display in New York City or revel in live tunes in Nashville, known as the "Music City." The USA is a hub for various acting arts.
Festivals: Throughout the year, America hosts a big selection of festivals, from Mardi Gras in New Orleans to the Sundance Film Festival in Park City, Utah, supplying masses of possibilities for parties.
Food and Dining
Regional Delights: Explore the exquisite culinary scene of the United States. Indulge in seafood in New England, take pleasure in Tex-Mex in Texas, and enjoy soul meals in the South. Don't forget to try the well-known deep-dish pizza in Chicago.
Food Trucks: Food vans have grown to be a culinary trend in lots of American cities. Sample gourmet dishes on wheels, from lobster rolls in Maine to fusion tacos in Los Angeles.
Local Brews: The craft beer fashion has taken the USA by storm. Visit microbreweries and brewpubs in locations like Portland, Oregon, and Asheville, North Carolina, and savour unique, locally brewed beers.
Souvenirs to Buy in USA
Native American Art: The USA offers authentic Native American art, inclusive of pottery, jewellery, and handcrafted beadwork, making for meaningful souvenirs.
Local Craft Beer: Experience the colourful craft beer scene in the USA with the aid of savouring regionally brewed beers from microbreweries and brewpubs as a lovely souvenir of your journey.
National Park Memorabilia: Consider shopping for souvenirs from the national parks in the USA to support their conservation efforts. You can locate loads of objects, from flora and fauna-themed presents to apparel embellished along with your favourite park's brand.
Travel Tips
Visa Information: Ensure you have the right visa for your experience. The Visa Waiver Program lets citizens of eligible nations go to the United States for as many as ninety days without a visa.
Currency Exchange: Familiarise yourself with the exchange rate and where to exchange your currency. Major cities have foreign exchange centres and ATMs.
Safety First: Prioritise your protection by being vigilant about your environment and following advocated security features. In the event of an emergency, dial 911 for fast help.
Travel Itineraries
Family Vacations
Families can explore sights along with Disneyland or Walt Disney World, visit national parks, and embark on a scenic road drive along the ancient Route 66.
Solo Trips
Set off on a solo adventure in New York City, permitting you to explore museums, theatres, and eating places at your own pace, granting you the freedom to plan your days as you prefer.
Romantic Getaways 
Indulge in a romantic getaway to Napa Valley for wine tasting or retreat to the pristine sandy beaches of the Florida Keys, relishing intimate dinners and witnessing breathtaking sunsets.
Travel Tools
Currency Converters: Make use of online tools or mobile apps to convert currency and efficiently control your budget throughout your adventure.
Weather Updates: Keep abreast of weather forecasts to plan your itinerary.
Time Zone Information: Be conscious of the time zone variations in the USA and between your home area and your destination.
Practical Information 
Accommodation
Explore a wide spectrum of lodging alternatives in the United States, starting from highly-priced lodgings to finance-friendly hostels and comfortable vacation leases. Conduct thorough research and book your lodges in advance to steady the satisfactory offers and ensure availability.
Transportation
The USA boasts a wide transportation network. Rent a car to explore at your own pace, take advantage of efficient public transportation in major cities, or hop on domestic flights for longer trips.
Visa and Entry Requirements
Before venturing to the United States, make certain to verify the visa and access requirements on your particular nationality. The U.S. Department of State's website presents up-to-date facts on visa regulations and access procedures.
Events and Festivals
Stay up-to-date with the modern-day activities and festivals going on in the USA. Plan your trip around cultural celebrations, track festivals, and local occasions to make your visit even more memorable.
A few well-known events and festivals in the USA:
Mardi Gras (New Orleans, Louisiana):

This colourful and extravagant celebration is known for its parades, colourful costumes, and energetic street parties.

Sundance Film Festival (Park City, Utah):

A main event for independent filmmakers, showcasing the best in current cinema.

Coachella Valley Music and Arts Festival (Indio, California):

One of the world's largest music and art festivals, proposing a diverse lineup of famed artists and bands.

Fourth of July (Independence Day):

Celebrated nationally with fireworks, parades, and patriotic fervour, it marks the USA's independence declaration.

Burning Man (Black Rock City, Nevada)

: An annual collection that transforms a desert into a temporary city filled with art installations, music, and radical self-expression.

Rio Carnival (San Francisco, California):

A colourful and multicultural party of Brazilian lifestyle with samba parades and road events.

Comic-Con International (San Diego, California)

: A mecca for enthusiasts of comics, science fiction, and pop culture, featuring celeb appearances and exceptional previews.

Albuquerque International Balloon Fiesta (Albuquerque, New Mexico)

: The world's largest hot air balloon festival, wherein masses of balloons take to the sky in a captivating display.
How to Reach the USA from India
Major Indian metro towns like Delhi, Mumbai, and Bangalore provide properly-connected direct flights to cities within the USA. Airlines like Air India, American Airlines, Emirates, Qatar Airways, Etihad Airways, and Turkish Airlines offer handy alternatives for travellers. The USA boasts several global airports in fundamental towns which encompass New York, Los Angeles, Chicago, and San Francisco, facilitating smooth access for visitors to explore their selected locations.
Travel Deals and Packages
Watch out for one-of-a-kind excursion offers and programs to enhance your USA adventure. Dewan Holidays provides reductions and special packages for various locations and experiences.
Get in Touch
For any inquiries, help, or to share your travel memories, please reach out to us. We're here to assist you in planning your memorable USA journey.
In Conclusion
The United States of America is a massive and diverse land, offering an extensive variety of evaluations for every traveller. Whether you are searching for nature's wonders, cultural treasures, or interesting adventures, America has it all. Utilise this guide to lay out your journey and create recollections lasting a lifetime. Start your exploration of the USA today, and let the adventure begin!
FAQs
1. How can I apply for a U.S. Tourist visa?
Visit the U.S. Department of State's site for visa information.
2. What is a perfect time to visit America?
The ideal time is during November and April for favourable weather.
3. Where can I locate less costly accommodation in the USA?
Explore budget alternatives like hostels, motels, or excursion rentals.
4. What are the must-visit landmarks within the USA?
Ensure you visit the Grand Canyon, Statue of Liberty, and Disney World.
5. How can I journey inside the U.S.?
You can use domestic flights, buses, trains, or rent an automobile for touring in the United States of America.
6. What is the emergency contact number in the USA?
Dial 911 for immediate help in case of an emergency.
7. What currency is used within the USA?
The forex used is the American Dollar (USD).
8. How can I get the right of entry to healthcare at the same time as travelling within the USA?
Consider buying travel coverage with medical insurance or utilising nearby clinics or hospitals.
9. Can I use my overseas driver's license in the USA?
Yes, you may use your foreign driver's license, although an International Driving Permit (IDP) is usually recommended.